Auto Accident Treatment in Puyallup, WA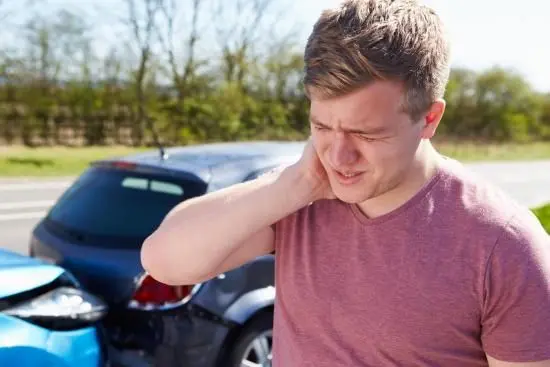 At Rainer Sports & Spinal Rehab, we know that every auto accident injury is unique. Your symptoms and their severity depend on a variety of different factors, and your injury may actually involve a variety of separate injuries within your body. That's why we offer personalized, holistic care for auto accident injuries in Puyallup. If you have pain, mobility loss, or restricted range of motion after an auto accident, come meet our Puyallup chiropractor, Dr. Kevin Earle, to see how he and our staff can help you heal.
Benefits of Chiropractic Care After an Auto Accident
During auto accidents, the body is subjected to a sudden, brief force that it didn't anticipate. The muscles and ligaments may not be able to absorb this force enough to prevent injury to the joints in the spine. Even if the joints aren't injured, this tissue may sustain damage and inflammation that slows the healing process. Whether you have misaligned joints or inflamed muscles after an auto accident, chiropractic care has a variety of all-natural solutions.
For example, chiropractic adjustments allow us to gently reposition the discs that make up the spine, restoring support and proper alignment to help injuries heal. We also offer massage therapy to stimulate and release the muscle tissue affected by auto accident injuries. Our instrument-assisted therapy and tissue manipulation program are just two examples of how we tap into your body's own central nervous system to stimulate cell regrowth and relieve pain.
Chiropractic Care for Whiplash in Puyallup
Whiplash is one of the most common auto accident injuries, because the head and neck aren't restrained or supported during collisions. When vehicles are rear-ended, the sudden back-and-forth motion of the head can easily tear or strain the muscles and ligaments in the neck. Unfortunately, even minor whiplash can have serious side effects if you don't seek treatment right away. We encourage you to come see us if you feel any stiffness or soreness in your neck after an auto accident.
Chiropractic Treatments After Concussions
Concussion is a brain injury that may also coincide with the misalignment of your cervical spine. If you hit your head during the auto accident, be very aware of the following symptoms of concussion:
Nausea or vomiting
Blurred vision
Confusion
Arm or leg weakness
Worsening, continuing headaches
Lack of coordination
Contact Your Puyallup Chiropractor
At Rainer Sports & Spinal Rehab, we help reduce inflammation and prevent complications after possible concussion. Our chiropractor also performs custom adjustments to restore alignment and release tension after your head injury.
Don't wait while your symptoms get worse. Call us today to schedule an appointment with our Puyallup chiropractor at (253) 445-0440. We will get to the bottom of your injury symptoms to relieve your pain and promote long-term healing.