Neck Pain Treatment from our Sports Chiropractor in Puyallup
Your health is your most valuable asset, and when it gets disrupted due to a condition such as neck pain, a variety of physical, mental, and even financial consequences can develop. At Rainier Sports & Spinal Rehab, our chiropractor in Puyallup WA, Dr. Kevin Earle, has helped everyone from teens to elite level athletes find natural relief from pain and dysfunction in their cervical spine.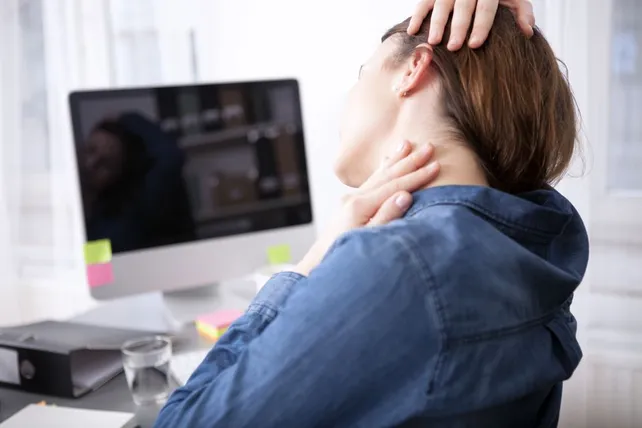 Understanding Your Neck Pain: Potential Causes & Risk Factors
Neck pain is a common cause of disability. In many cases, the factors contributing to a person's neck pain and dysfunction are preventable, and include things like poor posture, repetitive movement, poor ergonomic set-up, poor lifting techniques, and stress. Additional factors and precipitating events include genetics, certain type of arthritis, smoking, and personal injury.
Several different types of underlying diagnoses can lead to neck pain, including:
Osteoarthritis
Cervical stenosis
Degenerative disc disease
Disc herniation or disc bulge
Muscle strain
Ligament sprain
Whiplash
Joint subluxation
Cervical radiculopathy
Common Symptoms Associated with Neck Pain
People who come to us with neck pain often report that their neck feels tender and stiff. Their pain is often sore and achy, or it can be sudden and sharp during specific movements.
If a nerve root in the cervical spine is being compressed, a person may feel numbness, tingling, and weakness in one or both arms. Additional signs and symptoms include jaw pain, headaches, and shoulder pain.
How Our Puyallup Chiropractor Manages Neck Pain
The type of drug-free and non-invasive services offered by our Puyallap chiropractor are ideal for people experiencing neck pain, and research shows chiropractic care can significantly reduce the severity and duration of this broad condition.
Here are a few specific ways our multidisciplinary team can help:
Spinal adjustments are useful for realigning cervical joints, reducing pressure on the joints as well as nearby structures (nerves, discs, etc.)
Active release technique (ART) relieves adhesions in tissues near the cervical spine which could be causing dysfunction in the neck, head, and shoulders
Postural analysis and training helps you become aware of postures and habits which may be exacerbating symptoms
Contact our Rehabilitation Clinic Near Puyallup, South Hill & Tacoma WA
If you live near Puyallup, South Hill, Tacoma, or a nearby WA community, and are looking for some drug-free relief from your neck pain, contact our sports chiropractor in Puyallup today at (253) 445-0440 to schedule your initial appointment!