Back Pain Treatment from our Chiropractor in Puyallup
Back pain is one of the most common injuries for American adults. According to a study from UNC, more than 80% of Americans have experienced a form of low back pain. If you have been in an auto accident or struggle with back spasms, then you want to schedule an appointment with your Puyallup, WA chiropractor.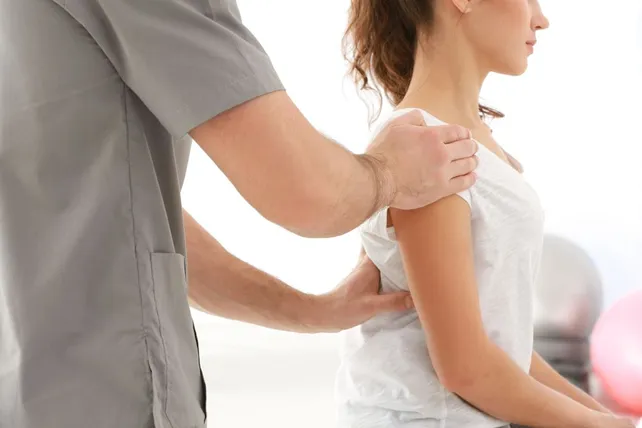 Rainier Sports & Spinal Rehab Can Identify the Root Cause of Pain
Back pain can be debilitating and frustrating and causes loss of working hours and quality of life. You may not even know exactly what is triggering the spasms or shooting pain in your back. We will uncover the root cause and create a plan to address it. From changing your daily habits to therapies designed to heal, we can reduce your pain and get you back to a healthy state of being.
Poor Posture – Often, sitting while viewing a computer screen, sleeping, or even walking with an abnormal gait pattern can lead to imbalances with muscles and spinal alignment and balance.
Sports Injury – Soft tissue structures, such as muscles and ligaments, are frequently injured with sporting events due to overuse or strain/sprain injuries. We offer up to date rehabilitation treatment options to allow for quicker recovery to get you back on the playing field. Advanced soft tissue techniques along with functional movement screenings allow for quicker healing times.
Auto Accident – When a car accident occurs, the force is often much more severe on the body than you may think. Even a small fender bender can result in bad whiplash or lower back pain and should be addressed by an experienced chiropractor.
Lifting Strain – When you pick up too many heavy items with improper technique or when you are not used to the weight, your back may simply give out. Muscles may be strained further by tight hamstrings that are keeping them from relaxing properly.
Foot Structure – Back pain can begin with improper foot structure and gait mechanics which causes an imbalance with functional movement within the lower extremities. We can address this with proper functional movement patterns, soft tissue treatment, taping and home stretches and exercises to provide adequate support.
Gravity Impact – Over time we tend to get shorter due to gravity. This, in turn, will decrease disc space and cause back pain. When discs are symptomatic they can cause debilitating pain. Spinal adjustments along with soft tissue treatment can help alleviate these pains, inflammation, reduce pressure and provide for improved spinal motion and therefore better quality of life.
Contact us for Back Pain Treated from our Puyallup Chiropractor
If you need a chiropractor in the South Hill, Tacoma or Puyallup area, visit Rainier Sports & Spinal Rehab where we can help you with a personalized plan for your healing and wellness. Every patient is different. Let us address your problems with a plan that works for you and leads to a fulfilling life full of activities most important to you. Are you ready to start your journey to a healthy mind and body? Call us today at (253) 445-0440.