Conditions Treated by Your Puyallup Chiropractor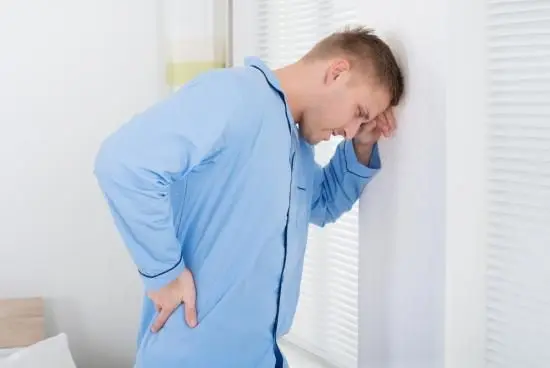 At Rainier Sports and Spinal Rehab in Puyallup, we offer solutions to help with your goals through natural and holistic solutions. When you experience pain or discomfort in your body, you want to seek professional treatment to address the underlying concerns. A chiropractor evaluates your needs and then offers solutions for different conditions and concerns.
Conditions Our Puyallup Chiropractor Treats
The conditions we treat for your health depend on the situation and your goals. Our treatments focus on natural solutions to pain, discomfort or specific health complications that may interfere with your lifestyle and health.
Common conditions we treat include:
Sports injuries, like tennis elbow, knee pain or sprains

Back pain

Neck pain

Shoulder pain

Headaches or migraines

Sciatica or related nerve discomfort

Slipped or herniated discs

TMJ jaw pain

Numbness or tingling in your extremities or any area of the body

Work-related injuries

Prenatal care

Arthritis or similar musculoskeletal conditions
Our treatments focus on alleviating pain or discomfort in your body. We offer adjustments or decompression therapy for different areas of the body, including your arms and legs, to help improve the alignment of your bones and the function of your body.
Our Treatment Process
Our treatment process focuses on your specific needs and health. When you seek treatment from a chiropractor for sports injuries, auto accident injuries or even just general pain, we offer natural tools to improve the function of your body and your mobility.
Generally, we start treatment with a free consultation to evaluate your body's specific needs. We use diagnostic tools, like an x-ray, to determine the extent of any injuries or underlying causes of your pain. For example, we may x-ray your arms or legs to ensure that an injury is a sprain rather than a broken or cracked bone. Since treatment depends on the cause of your pain, we develop a personalized plan of action to help with your goals.
We provide chiropractic care, massage therapy and similar tools to address pain and improve the function of your body. We also offer a state-of-the-art rehabilitation service to help your body recover after an accident and injury. We focus on exercises, movements and stretches that improve your mobility and flexibility. We may also use nutritional therapy to address concerns related to nutrient deficiencies, which may slow the healing process or complicate a treatment plan.
When to Consider Chiropractic Care in Puyallup
Seeking chiropractic care in Puyallup depends on your situation. Generally, you want to seek treatment immediately after an accident. We also recommend treatment for pregnant women or when you notice chronic or acute pain without any clear reason for the discomfort. Our team focuses on your goals and we recommend a personalized treatment plan to improve your health.
Addressing an injury or encouraging your body to heal after an accident starts with an effective and personalized treatment plan. For more details about our treatment options or for an appointment with a chiropractor, call us today at (253) 445-0440.